About Chris O'Leary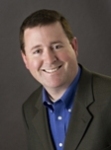 Chris O'Leary is a writer, speaker, and consultant in the fields of innovation, entrepreneurship, and new product development, sales, and marketing. Earlier on in his career, Chris contributed to the success of a number of software start-ups including SalesLogix, maker of the leading middle-market Customer Relationship Management (CRM) solution.
Chris is now focused on using the lessons he learned while working in the high-technology industry to help salespeople, job seekers, non-profits, and others understand how to get their point across in a short period of time. Chris is a frequent speaker and guest lecturer at Washington University in St. Louis.
Chris has recently completed a book entitled Elevator Pitch Essentials that explains how to get your point across in two minutes or less. Chris has been interviewed about the elevator pitch for a number of publications including Inc magazine and Money magazine.
Chris is an entrepreneur himself, running a small publishing and consulting firm, and lives in St. Louis, MO with his wife and their four children.